We are an agroecological cooperative that bridges between producers and consumers in the local region of "Terres de l'Ebre" in the mouth of the river Ebro, in north east Spain.
Place my order
Be a partner
Meet our producing partners, the Enllaç Stores and the consumer groups
Restaurants can be an example for society on how to makethe place one lives into a L'Enllaç de l'Ebre is the embryo of a paradigm shift in responsible production and consumptionterritory. I see gastronomy as a transformation tool
Marisa Bordera, Restaurant "La Barraca", consumer-partner in the cooperative.
La creació de projectes com l'enllaç és necessari per tal d'afavorir el creixement de l'economia social i solidària a les Terres de l'Ebre.
– Sergi, Fundació Ulldecona, Soci comprador.
Gràcies a L'Enllaç podem fer arribar els nostres productes ecològics a més famílies.
– Carme Martí, L'horta de Carme, Sòcia productora
L'Enllaç és l'embrió d'un canvi de paradigma en la producció i consum social a les Terres de l'Ebre.
– Daniel  Méndez, Finca d'Agricultura Ecològica Certificada, Ecotros.
L'enllaç fa possible una xarxa de productores i consumidores compromeses amb el territori, el consum de proximitat i la dignitat pagesa.
– Pili Sanmartín, copropietària i viticultora del Celler Bàrbara Forés.
Aquesta cooperativa permetrà la regeneració del sòl, de les relacions humanes i de l'economia regional, afavorint practiques agrícoles, comercials i socials respectuoses.
– Cecile Thevenot, membre del grup de consum La Vianda i del projecte productiu i educatiu Permacultura Penyaflor.
L'Enllaç, la solució per als nostres productes i consumidores de productes ecològics a les nostres terres.
– Jose "de la Marjala", soci productor de cítrics ecològics.
Subscribe to
our Newsletter
Receive the news of l'Enllaç in your mail,
be the first to find out.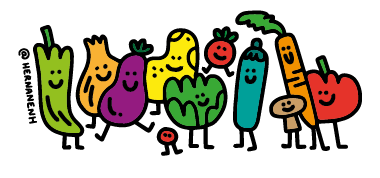 No Results Found
The page you requested could not be found. Try refining your search, or use the navigation above to locate the post.